Man, oh man! Back at another WEDNESDAY!!!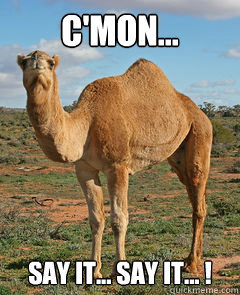 Last week I got super busy and totally failed at posting! So, this week I shall make up for it...here goes two weeks of....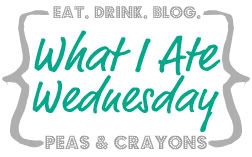 Butternut squash with chopped up spinach and onions with bbq mushrooms on top, with a side of broccoli & a sprinkle of Parmesan.
Oh she glows Elvis bars!
A blueberry muffin, figs, and coffee!
Veggie burger scramble with figs and nut thins
Apple strudle and coffee/hot cocoa (for the little one)
"Pumpkin" Protein Shake: 1/2 cup butternut squash or pumpkin, 8oz almond milk, 1tsp cinnamon, 1/4tsp pumpkin pie spice, 1 scoop Sun Warrior protein powder, a few ice cubes. Blend in blender until nice and smooth! Drink up!


I'm not quite sure the name of this squash. The farmer at the market said it was something like a Big Blue or Baby Blue, I'm not sure I couldn't find any info on it at all so if someone knows, please let me know in the comments! It was a very juicy squash though, I wish I had known because I would have juiced it instead! But, here i have it paired with cinnamon, nutmeg, and a pear, and I topped it with parm.
These are the seeds from the above squash! They were very tasty!
This was Tuesday night's dinner. A nice green salad, what will probably be our last bit of corn for the season, and some homemade hamburger helper (I was out of elbows so spaghetti it was! LOL ...and some lemon water of course!
My last two weeks in workouts have been interesting. I gave up on Focus T25. In theory it is good, but I wasn't getting the calorie burn I want (I obviously love to eat so I need to burn some serious calories in a day lol) and just felt like I wasn't making any progress in my fitness journey. So, I have gone back to my beloved P90X and this is how it went...
On the 14th these were the shenanigans I got into with my kiddo...
Oh yea, we got color bombed! We didn't quite get as colourful as we'd hoped, but we still had a total blast!
17th: Focus T25, and P90X shoulders and arms
18th: Plyometrics
19th: Pear Sports Fig Yoga 1, and a 3 mile walk/run
I was exhausted after that yoga, it was a tough one!
20th: Shoulders and arms, 4 mile walk
21st: P90X Legs and back
22nd: Kenpo X and foam rolling
23rd: Rest day; lots of stretching and a hot bath with epsom salt, I was soooooooo sore! I also exercised my mind a bit...
Really enjoying this book and putting together my own happiness project!
24th: P90X shoulders and arms (after each set of three I would run 5 minutes on the treadmill, then at the end I ran a total of 15 min on the tread mill to round out a 90 minute workout)
Today: Core synergistics; blogilates Drive by inner thighs challenge and slimmer inner thighs and calves
What have you been doing to get moving this week???