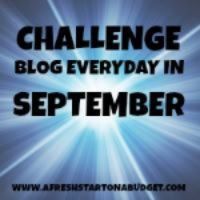 I love a lot of blogs. I have been reading blogs for quite a while and that is actually what drove me to start blogging. I saw a lot of people like myself who were thrifty, crafty, moms, wives, teachers, etc., who were all blogging about their projects and lives. I also love to share my projects with people, but sadly they aren't always wanting to be the willing recipients of my "fun" tutorials. So, after our latest move to Vancouver, BC, Canada and once again being friendless I decided to start blogging about the things I am doing. So....these are the blogs that inspired me: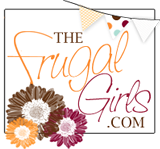 I love this site. Since moving to Canada many of the "deals" don't apply to me, but I love all the craft projects she posts and the link party she does on Thursdays, I look forward to it every week...even before I started blogging I looked forward to it, now as a blogger I am so grateful she offers the party so I have people to share my latest tutorials with.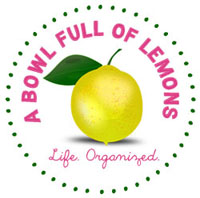 This is another blog I followed long before I started blogging. I loved all of her ideas and she is really an organizing inspiration! Most of the organizing projects I have posted on here have been inspired by things I have seen on her blog, or by challenges posted on her blog!
This gal over at Peas and Crayons helped when I first started blogging as I'd been following her for quite some time and her weekly link party "What I Ate Wednesday" gave me a solid foundation for one post I knew I'd write every single week. Plus, it gives me a feeling of a sense of community that there are other people who love (mostly healthy) eating as much as I do!
So, those are the blogs I love, leave a link in the comments to one of your favourite blogs!