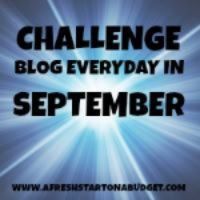 So, today we get to dream, and dream as big as we want! My dream vacation probably isn't like most people's. I don't want to go somewhere and just veg out on a beach all day....I did that every summer in my teenage-hood. When I vacation I want to get out and do stuff, experience things!!
So....here would be my dream vacation in pictures:
So highlights that I have to get to in Europe:
So, those are just a few of the places I'd visit on my dream vacation. I'm sure when I get the opportunity to actually plan that dream vacation I will add more places to the list to visit. I don't really have a list of things I'd do in those areas yet, well that's a lie I know some things, but, I think those are enough to keep me occupied and dreaming for now! :)
Have you taken your dream vacation yet? If not, where would you go?