HELLO! I am back with yet again another vacation edition of what I have been eating! As I was sorting my pictures I've realized I haven't done too terribly with my eating! So....without further ado....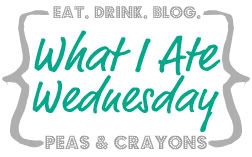 Stir fry made from 100% leftover ingredients! No wasted food that day....it was delicious! My mom, dad, and daughter were sharing the very last of the leftovers! haha
Avocado toast with chili and onion powder!
Vanilla yogurt with frozen berries and a crushed graham cracker.
Low country boil. Delish!
Mmmmm onion rings on the beach!
Okra marinating and waiting for the grill!
Tuna salad (this went with the onion rings as you can tell ;)
Super strong margarita, delish!
BBQ Brisket Sandwich (I didn't eat the bread) and cucumber salad from a local BBQ place.
GELATO!!!!!
Pizza & salad. This was seriously the best pizza I've ever had.
Now this is what my workouts have been....
Thursday-Beach boot camp (we jogged then stopped every so often to do some sort of exercise like squats, burpees, in & outs, push ups, etc.) then 2 hours of kayaking!
Friday-Long walk on the beach, playing the ocean and pool, an hour of yoga.
Saturday-Beach boot camp again. Ran the whole time stopping every so often to get in some strength training. Did four different types of squats and burpees.
Sunday-two really long walks on the beach and playing in the water.
Monday-Rest day, again took two really long walks on the beach & a little running to get my camera to capture the awesome full moon!
Tuesday-another mostly rest day. Took a long morning walk on the beach with my mom then a long evening walk with my dad and kiddo to try and see baby sea turtles.
Wednesday-Stretching and walk to see the baby sea turtles.
Since this is my last week here with my parents I decided to take my rest week this week. I'm still getting out and moving and eating well, but making sure to enjoy my time. Plus, I really did give my body a pounding the last couple weeks. I also haven't forgotten my review of T25, but I didn't want to give up any time with my brother's family that I hadn't seen in 4 years so I stuck to working out with them. I will get back to the review as soon as I get home this upcoming Monday!!!
Hope everyone is having a great Wednesday!!!