HAPPY 4TH OF JULY TO MY U.S. FRIENDS!!!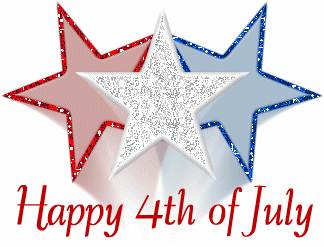 I hope you are enjoying the fabulous Independence Day!!! We are up here in Canada, but are celebrating in spirit, despite the Mr. having to work.
Today I am showing you how to make a cuticle oil for daily use. I came upon the idea for this after I started doing a manicure and realized I was all out! I'd been moving on to more natural products as you can see from the other
recipes in this series
. So, I took a quick look at he ingredients list and around my kitchen, played around a little bit and this is what I came up with:
This one is a daily use recipe. I keep it under my sink & apply it in the morning after I brush my teeth, after I get out of the shower, and before I go to bed. My fingers tend to be very dry around my nail beds & this really helps keep them soft & moist.
1 Tablespoon Organic Olive Oil or Almond Oil*
5 Drops Tea Tree Oil*
5 Drops Lavender Oil*
Mix all together in a nice jar with a lid and label so you know what's in it! Use a Q-Tip to apply on cuticles & around the outsides of your nails where there may be dry skin.
Note on the lavender & tea tree oils: if you only have tea tree then use 10 drops, or same with the lavender. But, you need one or the other as they are used a bit as a preserving agent since naturally they have anti-bacterial properties in them. This helps the mixture keep better I've found.
Note: I do not recommend subbing the olive oil or almond oil for coconut oil. The coconut oil solidifies at temperatures below 76 degrees Fahrenheit and it won't be as easy to apply if it is solid, so unless you know it will be kept at 76 Fahrenheit or above use an oil that doesn't solidify unless refrigerated.
I've had this for about two months now under my sink and it's keeping very well! I really enjoy using it and my nail beds are quite thankful as well! ;)
In case you missed them here are direct links to the other natural beauty products I use:
I hope you are enjoying this series! If you've tried any of the recipes, leave a comment below and let me know how you like them!!