Happy Friday! As you all know we live in The Netherlands and last night Sinterklaas and his Piet made a visit to all the little girls and boys all over the country! I find this to be a fascinating tradition. Sinterklaas is a Saint of sorts who comes in from Spain on a boat and transfers to a horse. He stays for 3.5 weeks with is Piets! He gives gifts and candy to the children. It is really cute and everyone seems to love the tradition (there is some controversy but that is for another day). When Sinterklaas and the Piets deliver the gifts they leave them in a bag with a poem about the person, the children also lay out their shoes and goodies get put in them. So, since I have a few Dutch friends now I asked them to tell me about their family traditions involving the Sinterklaas holiday here is what they said:
One friend, my daughter's cheer coach, said since her family is all older they don't traditionally exchange gifts but they play a game for gifts. You start by everyone bringing a gift set at a certain price, then you take a really big dice and roll to see who goes first. Then once it is time to start whoever rolled the highest number rolls the dice and if you roll say a 1, you take a present from the big pile of gifts. If you roll a 2 you can take a present but have to give it to someone else, a 3 means you can take a present from someone, and a 5 means you can take all the presents one person has! You can make up whatever rules for the dice numbers these are just what they do! I think that sounds like a ton of fun!
Another friend actually dresses up and is one of Sinterklaas's helpers! Her father played a Sinterklaas when she was a small child so she is very passionate about this tradition.

My friend was gracious enough to let me use this photo, her and her daughter are the Piets on either side of Sinterklaas.

Another friend said in her family when you give someone a gift you get them a present but when you wrap it you have to make the wrapping something they like. For example, if she bought my daughter something she would make the wrapping a cheer bow and then put the gift inside and wrap it. If she bought me something she would make it to look like a runner and put the gift inside, these can get pretty elaborate. Like this:

So a gift like this would be for a video game lover and inside you would put a gift! (PS I found this image but it didn't link to a website if anyone knows where it came from please, please let me know so I can give credit!)

My daughter said, from what she learned, she thinks she loves the Piets that come around and put goodies in your shoe the best. That is the cutest part of the whole scenario for her.
I am so glad to get to experience this whole holiday. It is unique because business are open as usual, but there is all sorts of holiday excitement happening.
If you haven't checked out these great posts from earlier this week right here on the blog, please do, there are a couple of great crafts from my Thanksgiving centerpiece there is the
Bouquet in a pumpkin
and the
Give Thanks Mini Bunting
Second, my friend Angela, who is also an expat living here in Amsterdam recently opened an
Etsy shop
! She is super, super talented and I wanted to tell you all about her so you can go check her out!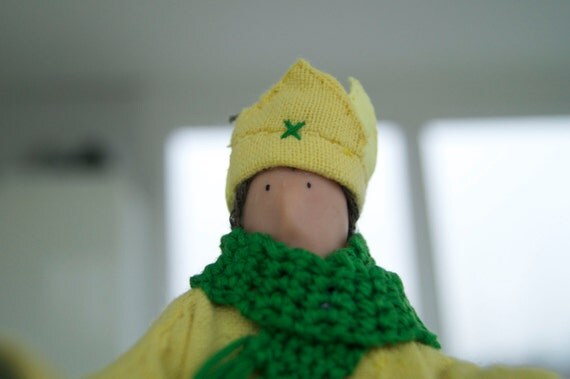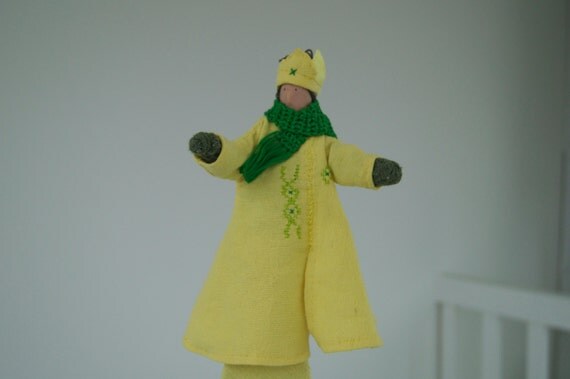 I mean, how cute is this tree topper?! Go to her store
Persimmonandme
and check her out, she has other goodies on there too, like ornaments and another tree topper! Check her shop out!
Now, this week as you have probably noticed from my
facebook page
I am participating in a Christmas Countdown project with 72 other bloggers! Everyone has been posting some amazing things...here are the twelve project that have been posted so far:
There are so many wonderful things to learn about everyone's Christmas traditions, this is such a wonderful time of year to learn about people and different cultures!
In the comments tell me about some of your family traditions this time of year!