Happy Wednesday y'all! I am back in Canada and so happy to be back with my little one. However, I miss my husband terribly. It is awful being not even close to in the same time zone. It was hard with the little one and it's hard with him. It's tough being away from those we love, but Friday will be here before we know it!
So this past week I actually took a few rest days due to my trip to England. I didn't work out while there honestly out of pure laziness. I knew we would have enough electronics to keep charged without adding my laptop to that heap. I also knew I would want o be out exploring as much as possible so for the sake of life experience I used my walks each day as my exercise. I did make sure to get in a bit of stretching each day though.
Wednesday: X3 Yoga
Thursday: MMX- this is sort of similar to Kenpo X...there is a lot of kicking and punching. I woke up the next day to my arms and obliques and back being 100% worked over! It felt so good, but really was a huge surprise because I honestly felt like I could have been working a bit harder!
Friday: CVX-last workout before leaving for our short holiday.
Saturday: rest day with some stretching, took a much needed nap and then a nice evening walk through Cambridge.
Sunday: London in a day. This was a whirlwind of a day whipping around the city and seeing all the sites. Did a bit if yoga when I got back to the room before a nice nap and a good walk through Cambridge that evening.
Monday: walk all through Cambridge exploring the city. Did a bit more stretching when I got home and took a much needed nap.
Tuesday: rest day. I was so exhausted when I got home I fell asleep from at about 9:30.
Wednesday (today): X3 Yoga. Originally I was going to do a double, but my body is super fatigued so I think just this one will do me good. Pick up where I should be & when I'm feeling better I will add in some doubles! This is easily my most favorite workout. It's challenging yet fast and relaxing.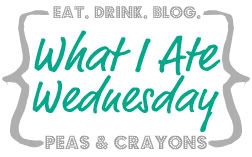 Now for what I ate! This past week has been a super fun week of trying new things Some are old favorites of course, but once we got to the UK I made sure to try some things it hadn't had before, always good to keep the tastebuds on their toes, after all!
Drinking my shakeology and packing for England!
Doesn't that coffee look amazing?! Breka in downtown Van is the best!
Dates with coconut manna and raw cacao powder.
Last meal before we left off England: BBQ chicken thighs, peas, and corn....tasty!
Had this bit of deliciousness out first evening in Cambridge. It was from a place called Revolution. It is the "skinny burger".85 comes with no bun, on just a small bed of lettuce and it came with three nice sized sweet potato fries. It was fantastic! I highly recommend the place if you are ever in Cambridge!
I had this breakfast nearly every morning we were in England. It is just a bit of back bacon, baked beans, and scrambled eggs! The baked beans and scrambled eggs together are delicious! I never would have thought to combine those two so glad I kept and open mind and did! The portions were huge too, I couldn't even come close to eating all of that!
On Monday I had planned to have a much grander lunch at a pub in town! but I jumped on the wrong bus from our hotel and wound up 45 minutes out of my way from Cambridge. By the time I made it back it was 2:30 in the afternoon and too late I felt for a proper lunch. So, having my nerves a tiny bit frayed I figured I deserved some organic carbs and an americano. The pastry was a very soft almost doughy bread. I got an americano because the coffee shop didn't really serve drip coffee to my knowledge and I still wasn't quite sure what a flat white was but the one time I got it my coffee was a bit on the cool side.
Dinner Monday night. This is just from the hotel bar. It was a burger with back bacon and rarebit, which is a type of cheese. It was creamy, likes a Brie. I wound up cutting the burger in half, taking a. Few bites and then just eating the bun with toppings lol getting a bit tired of meat these days. This is how I know I couldn't be 100% paleo lol
I don't usually eat dessert, but Sunday night I wanted something super sweet and found this in our hotel. It was super fudgy, warm, and covered in chocolate sauce. I opted for whipped cream instead of ice cream ;) I also had this Monday night, I couldn't help myself and knew I'd never be staying there again.
Breakfast this morning was a couple of crumpets and a sausage (not pictured lol). I am absolutely obsessed with crumpets after this trip, they are amazing and super soft! Much different in texture than an English Muffin.
Snack before boarding the plane back home: organic 5 berry parfait (Greek yogurt, berries, and granola) and some yoghurt covered cranberries. It was amazing. I handmt had any fruit other than green tipped bananas and green apples since doing the 21 day sugar detox and forgot how much I loved fruit!
That wraps up my week in food and workouts. What was your favorite food you ate this last week? How about your favorite workout? I think my favorite things I ate this past week were the eggs & beans, that's as such a fun combo, and that heavenly brownie! For workouts, my favorite one was London in a day. It was so exhilarating and I got to do it with my husband so that was definitely a treat!