Happy Wednesday all!
Today is a fun day as my daughter has cheerleading and the sun is up a bit longer so it means I can go walking/jogging while she is at cheer, get a bit of extra exercise so long as it isn't raining-*fingers crossed*.
This past week has been great in workouts! I haven't missed a single one. I'm in Week 3 now of P90X3. I can't believe how time is flying. I am really seeing some great results since I am being very careful with my diet as well and really being conscious of what I am eating. Being on the 21 Day Sugar Detox certainly helps with that. I can't wait to go get the cookbook and get practical paleo so I can have a wealth of awesome recipes at my disposal.
So, here is what my workouts look like (click the links to watch my YouTube diaries about my progress):
Wednesday:
X3 Yoga
Thursday:
The Challenge & Total Synergistics
Friday:
CVX
Saturday:
The Warrior
Sunday: 100% Rest
Monday:
Total Synergistics
Tuesday:
Agility X
Today:
X3 Yoga
What workouts are you doing to work toward your fitness goals? I'd love to hear about them!
Now, what most of you are here for: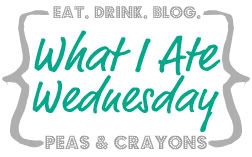 Spaghetti Bolognese & salad from the 21 Day Sugar Detox Cookbook. This is delicious and probably my new favourite meal!
This is from our
New Restaurant Friday:
Butternut squash soup and below is salmon with kale and cauliflower tots.
An over easy egg with some leftover cauliflower mash & green beans. All 21 Day sugar detox approved!
Delicious paleo pancake (21 day sugar detox friendly) with pb, cinnamon, and banana...and an over easy egg. I am finding that unless I have toast or something to soak up the runny yolk I am not really a huge fan of over easy eggs. :P
This was dinner Monday night. Shepard's Pie & an awesome salad!
This was the pie prior to dishing it out. I didn't use quite as much cauliflower though, just what i had on hand.
These are from
Civilized Caveman Cooking
. They are amazing sugarless banana muffins! Heavenly, even my 14 year old LOVES them!
For more of what I am eating go check out my
Menu Plan
from this past Monday!
What were your favourite eats from the past week?