This last week I was a horrendous picture taker...I think that is because alot of my stuff was the same this week...and my workouts were off since we were moving and I was a little more tired so I had more rest days. This past weekend we ate out quite and bit and I've been making a point to not be on my phone when we are out so I sort of forgot to take photos! I will be better this week....but I do have a few photos to share: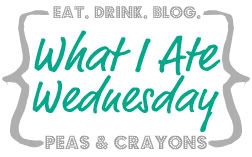 Starting off with the awesome stuff! ;) These are
Stroopwafel's
. They are an AMAZING Dutch treat. Our very sweet landlords left us a whole tinful of them and we've been slowly enjoying them. The teenager & I split this one as they are VERY sweet. They are two very thing waffles sandwiched around caramel! Oh yeah, amazing. We still have to make it down to the famous street market to try the fresh ones!
This is an amazing herbal tea we got to try for the mornings. I don't drink a ton of coffee anymore but wanted something to add to my lemon water...this is FANTASTIC!
My tuna salad for lunch this week (I have had it twice so far & probably again on Friday): Two handfuls of spinach, half can of tuna, some cucumbers, tomato, and green onion, a quarter of an apple, a chopped up pickle, and a drizzle of balsamic vinegar.
This is the breakfast I've had a couple times this last week too: one egg, two egg whites, a large handful of spinach, tomatoes, green onion, and a spelt bagel with mashed avocado!
Side note: spelt product are really big over here almost every bakery has stuff made with spelt...anyone know why??? (I'm seriously asking because I don't know lol)
Now this past week my "workouts" seem a bit funny since they weren't formal workouts but I burned a ton of calories I think:
Last Wednesday: 40 min run and Insanity cardio recovery. This almost didn't happen since I was tired and hot but did it anyway and it was fantastic!
Thursday: Was moving all day carrying heavy bags, no workout
Friday: Just took a day off I was tired and just didn't feel like it. I did do some walking to our new home and did some cleaning and packing and walked around downtown for a solid 5 hours in crazy heels.
Saturday: Cleaning all day, went and bought bikes and took a bike ride. Went to our old place to finish getting stuff...realized we didn't have a key for the apartment so hubby & kiddo hung out together while I ran to the tram, ran a mile to our apartment, got the key ran a half mile to the train station, missed the train, sprinted to the bus that almost left me then ran a quarter mile to where hubby & kiddo were hanging out. Then walked around all evening downtown and ate dinner while people watching before the World Cup game started. We then carried crazy heavy bags (like 50 lbs+) down the stairs together and moved them into our new place.
Sunday: Rest day. Went to a birthday party at a local museum and learned some awesome stuff, walked around for 4 hours+ in crazy heels again and came home and took a few mile bike ride.
Monday: Insanity fit test and tried this "l-stand" and realized I did a plank thing instead of the L-stand...when I did the actual L-stand it was way easier than this:
Which was crazy hard and really used my inner abs...I'm going to keep doing it. The L-Stand was so much like a hand stand that I didn't find it challenging at all.
Tuesday: 30 minute run and stretching where I found an awesome piece of art I will write about tomorrow.
Yesterday's post run selfie! hehe I loved the reflection happening in the water so couldn't resist taking this one!
So, how was your week? Get your workouts in? Have anything yummy to eat?