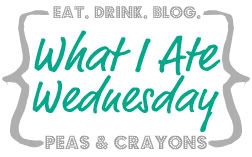 Woohoo! Finally back to What I Ate Wednesday! These last few weeks were so hectic I haven't been able to even think about blogging! But, I am finally back in full force! So, over the last week & a half here is a selection of what I've been eating...be warned there are a ton of pictures.
Discovered these cookies on our flight from London to Amsterdam...then found them at the grocery store. My word are they addictive. I have to tell myself I can just have one with my afternoon coffee that is all no more. Except today, when I sort of gave in after dinner and wanted a second lol They are chocolate chip (white dark & milk) then lined on the bottom with chocolate!
Found this granola to go in my yoghurt. It is super, super tasty! Has 8 grams a protein per serving and the dates are what give it a sweet taste.
Brioche. I'd never had this before. Simply amazing. Light, sweet bread...mmmm
Found fresh squeezed juices at our supermarket! They are amazing. This one in particular. Think I may do a juice cleanse with them!
Real cream. Before we left Canada I was sometimes using whipping cream in my coffee...that stuff doesn't even come close to this. I mean seriously. It is so thick I hardly need but a drop in my coffee. Amazing, amazing stuff.
These are so fun. When we'd left a "selling" point to the teenager was a typical dutch breakfast was bread with some sort of spread (butter, peanut butter, etc) and sprinkles. I had my bread with the shavings & she has had the rainbow sprinkles so far & we really really like it. It is a nice treat. Something fun to start the morning off.
Our first dinneri n our new apartment. Roasted chicken from the market, corn, leftover lasagna, and fruit salad.
This is the other juice I got. It is pear, mango, mint. I was sort of afraid of it, but I am currently craving it & am going to have it with some egg for breakfast!
Sweet bread, gouda, and grapes. Need I say more?!
Breakfast our second day here: eggs, salad, bread. No I didn't eat all of that bread. All the salad yes, all the egg yes, but only half of that deliciously crusty baguette!
This was heaven in a bowl. I am still trying to get my digestive tract to recover from it, but it was well worth it. This is a giant bowl of the cheesiest best lasagna from a local Italian place. I could only eat a third, then the three of us split it during our first dinner in our new apartment. I decided the next time I can have this is my birthday lol
Also, this last week I put together an insane burpee & squat challenge.
It went really well. Was super sore, especially Monday after doing all the workouts on Sunday.
Monday I did this apartment friendly workout:
I was sweating a ton during this. I didn't think I'd be too sore though. Boy was I wrong! I was working incredibly hard during this routine and today my arms & booty are definitely feeling it!
Tuesday: 20 minute yoga for digestion. I told you I am still recovering from that lasagna lol
I'm working on scheduling my workouts for the rest of this week and next week. Trying to mix it up and work my body in different ways.